This AppleScript exports Indesign documents to PDFs and/or Images (JPEGs and/or PNGs) with the following features!
Export individual pages
Each page of the Indesign document can be exported to it's own specially named PDF, JPEG or PNG.
Custom file naming
The individual PDFs and image files can have custom names sourced from one of the following options:

Indesign filename & suffix-of-your-choice & page number.
CSV or text file (names separated by returns).
The content of a character style from each page.
The content of a paragraph style from each page.

Combine images into a single PDF
You can export images and have them combined into a single PDF meaning that every page of the PDF is a rasterised image.
It exports files straight to the Indesign file folder
The script knows the file path of your Indesign file and can export the files directly to it. Otherwise the script can automatically file it into a sub folder of your choice.
Export all documents
You have the option to export all the Indesign documents that are currently open.
Remembers the settings
Choosing the same settings as last time? Just hit return.
For example, set up your favourite PDF export to quickly export low resolution PDFs to the Indesign document folder.
Click on the image below to see a bigger version in a new tab.

Notes:
The script needs the Yosemite operating system or later.
If you choose a CSV for the naming of the images or individual PDFs, it should only have just one column, that being the list of names and no column heading. There should be at least as many names as there are pages in the Indesign document. If you choose a text file, the list of filenames should each be on their own line.
Alternatively, choosing a character style or paragraph style for the naming of the exported images or individual PDFs can be useful if you have a title on each page. For example business cards or invitations may have include person's name. Format the text in your chosen style and the script will use that text for the name of the file for that page.
The trial version has full functionality but with a limitation of 10 pages at a time on the separate pages option.
The paid version has no limitations and comes with free updates as new versions are developed.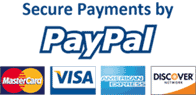 Update history:
6 July 2017. Version R8. Fixed an error with the page range option.
12 July 2017. Version R10. Added the option to export PNGs.
3 November 2017. Version R12. Added the option of leading zeros for numbered pages choice.
17 July 2018. Version R13. Custom page names (section prefixes) are now supported. The leading zeros feature has been removed since page numbering styles (e.g. "0001,0002…") can be applied in the document's Numbering and Section options.
22 July 2018. Version R14. Improved support for character styles and paragraph styles.