This AppleScript automates the process of placing a multiple paged PDF into some pre existing image frames. It can also be used to drop a folder of files into selected image frames. If there are more pages in the PDF (or images in the folder) than there are selected image frames, you have the option to let the script duplicate the current Indesign page until all the PDF pages or images have been placed.
Note the script tries to identify the grid and places images or pages from the top left box and continues row-by-row down to the bottom right. It can even cope with the image frames being a little bit staggered.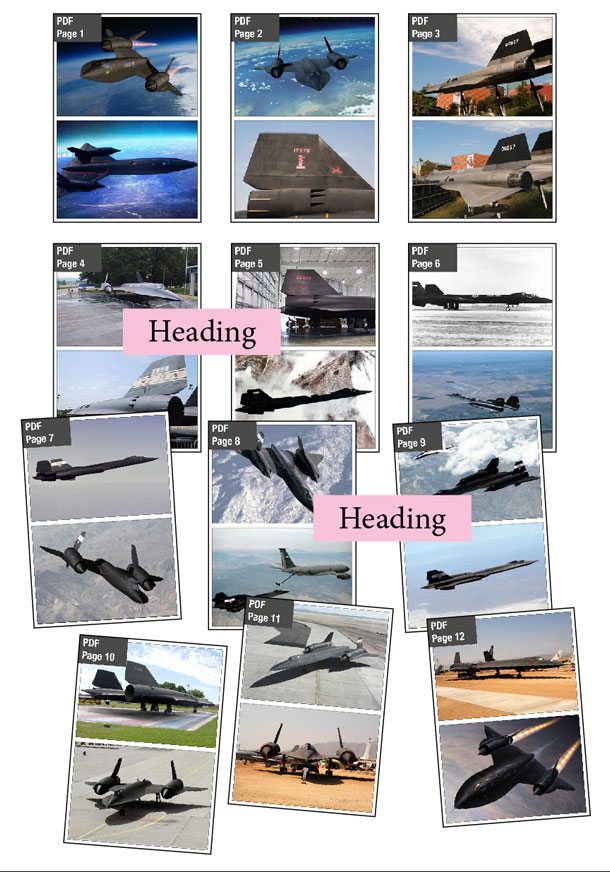 Anything that is not an image frame gets ignored as you can see with the two heading text frames that were also selected. Any selected grouped items will also be ignored.
Check out this video demonstration to see it in action.

Click on the image above to enlarge in a new tab.
If you choose to place a multi paged PDF into only the selected pages (not duplicate), the script will ask you to select a starting page of the PDF. Then if you try placing the same PDF again, perhaps into some image frames on the next page of the Indesign document, it will remember the page where it finished last time and can continue from the next page.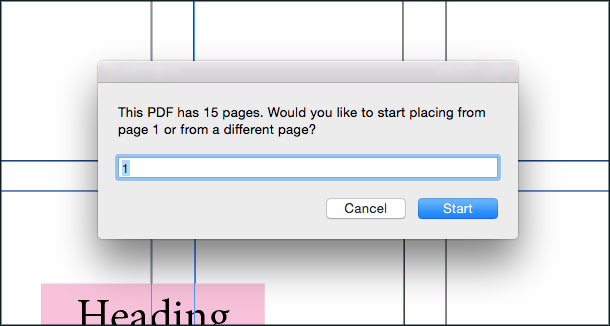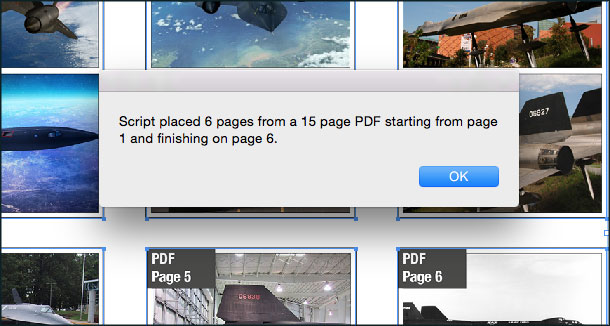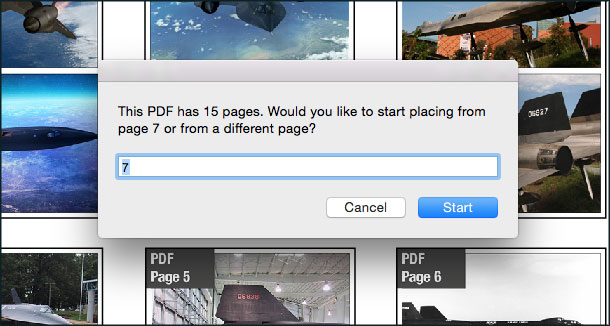 This is an AppleScript for use on the Apple Mac. It requires the Yosemite operating system or later.